Jan Brockwell – County Clerk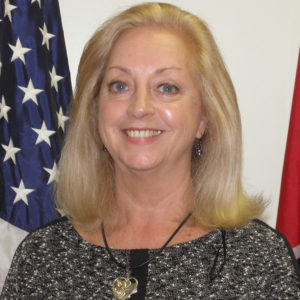 Thank you for the privilege to serve as your County Clerk.
The County Clerk is a constitutional officer and is elected by the people for a term of four years. The specific work of the office is prescribed by the Legislature. Duties of the office range from Secretary to the Cocke County Legislative Body and taxation duties of the State. Chairman of the Records Commission. Secretary to the Beer Board, Notary Public applications, Septic Tank Permits, Manufactured Home Permits. We issue marriage license, business license and Driver License. I am the County River Agent for eleven Rafting Companies.
Jan Brockwell – County Clerk
Elected 2014
Office Location:
111 Court Avenue
Room 101
Newport, Tennessee 37821
Phone: (423) 623-6176
Fax: (423) 623-6178
This office is not something I do by myself, my employees are:
Shalee Benson – Chief Deputy
Lydia Shelton – Supervisor
Gary Hagerman – Driver License
Deputy Clerks:
Nicole Wiley
Dianne Bates
Lesley Wylie
Terra Stewart
Megan Gregg
Danielle Smith
Office support staff:
County Records/Archivist:
Chris Hoaglan
Tammy Ellison – Assistant – office is located in the annex